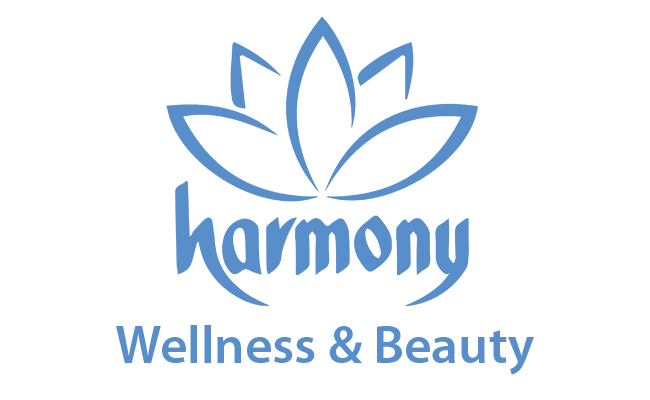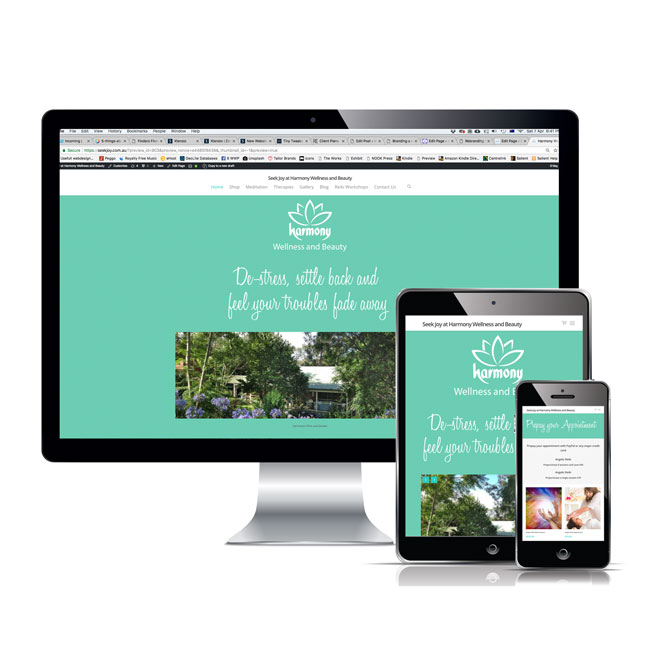 Why Tracey needed rebranding
• Harmony Wellness and Beauty
Tracey ran a small reflexology and holistic beauty therapy business from rented rooms in the back of a store in the main street of town. Business came mostly through word-of-mouth. While new clients were slow to make an appearance, Tracey's existing clients moved on due to her successful treatments.
The regular clients Tracey did have said they returned for the calming atmosphere and stress relief they obtained from her work. After giving it some consideration, Tracey decided that she could provide an even more tranquil atmosphere at her home surrounded by garden and bushland if she converted part of her house into a clinic.
Her main concern, no longer being on the main street, how would new clients find her while tucked away on the outskirts of town?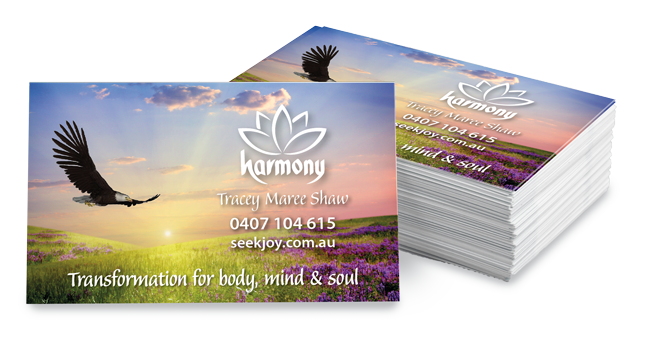 Tracey's Wellness and Beauty business was rebranded as Harmony Wellness and Beauty with a new logo, cards, and brochures.
My approach
I kicked off the project by researching similar businesses ensuring that visitors to the new website were rewarded with a relaxing, easy to use interface that outshone the competition. A relaxing look and feel of the website 
portraying the de-stressing services Tracey provides 
was a key feature revealed in the discovery meeting prior to creating the project proposal.
It is important to portray the benefits and value that a business can offer to the customer rather than just telling them what you do. They already know what you do. Key is capturing the essence of tranquility when visiting the clinic and having the audience embrace the wonderful experience Tracey provides during her unique treatments. We photographed the premises during spring while the garden was in full splendour and Tracey, having a past career in writing, provided some great narrative of her treatments and products while I provided the copy for the rest of her site.
The e-commerce store was a suitable fit to the new easy to edit content management system (CMS) based website. 
The Results
"I love the website and the way Mark worked with me to design the pages. He also helped a lot with the copy once I explained to him what was necessary. The best part, of course, is that people can now find me. Telephone inquiries have doubled and sales of my products have increased too." — Tracey S.
Fantastic to hear Tracey.
---
Mark Christian Shaw is a WordPress consultant who helps his customers communicate with their customers to sell more products and service.