Harmony Wellness and Beauty
The Website Brief
Tracey ran a small reflexology and beauty therapy business from rented rooms in the back of a store in the main street of town. Business came mostly through word-of-mouth but new clients were slow to make an appearance and existing clients, once they were feeling well enough, moved on.
The clients that returned regularly mentioned they came for the calming atmosphere and stress relief they obtained from her treatments. After giving it some consideration Tracey decided that she could provide an even more tranquil atmosphere at her home surrounded by garden and bushland if she converted part of her house into a clinic.
Her biggest worry was how would people find her new clinic tucked away on the outskirts of town?
Our Approach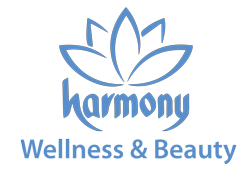 We kicked off the project with research into local competitors ensuring that visitors to the new site are rewarded with a relaxing, easy to use interface that outshines the competition. A relaxing feel to the site is essential to portraying the de-stressing services Tracey's business offers.
We added a store for Tracey's products and made the contact information visible on every page. Tracey's Wellness and Beauty business was also rebranded as Harmony Wellness and Beauty with a new logo, cards, and brochures.
The Results
Within 6 months, Tracey's telephone inquiries had doubled and she puts this down to website inquiries from online searches.
Sales of her sprays have increased and we're working on implementing a new sales funnel strategy to improve them further.
"I love the website and the way Mark worked with me to build the design. He also wrote a lot of the content once I explained to him what was necessary. The best part, of course, is that people can now find me."
Fantastic to hear Tracey.